- NEW REACTIV 0-4 HIGH CONTRAST GOGGLE LENS -
Julbo's industry-leading REACTIV technology has consistently pushed the limits of goggle lenses with the widest photochromic range on the market, fastest reaction time and highest optical quality. New for winter 2022/23, the REACTIV 0-4 High Contrast lens pushes photochromic technology to an even higher level.
The new REACTIV 0-4 High Contrast has the widest photochromic range of any lens on the market, with a VLT (visible light transmission) that extends from 80% (category 0) to 7% (category 4). That means this lens becomes fully clear in dark or overcast conditions and adjusts to an amber tint to enhance contrast and reduce glare in full sunlight.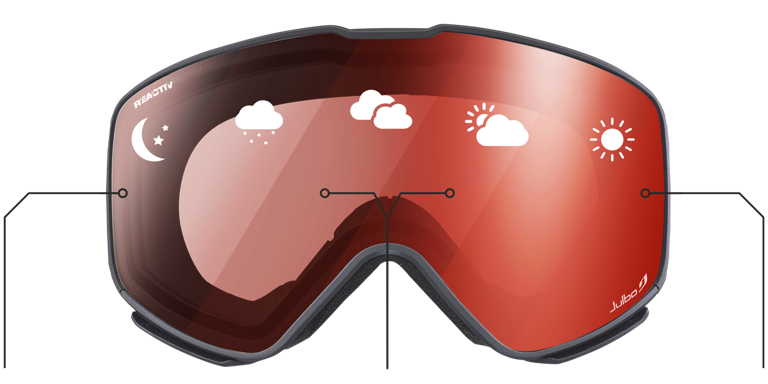 Translucent base for dark conditions
Tint that adapts
to changing
weather conditions
Outstanding
Category 4 sun
and glare protection
- REACTIV LENS FEATURES -
This lens also features the widest photochromic range, an anti-fog coating, unrivaled optical quality and a photochromic lifetime guarantee. That means the REACTIV 0-4 High Contrast is the perfect lens for everything from dawn patrols to bright spring days spent ripping laps at the resort.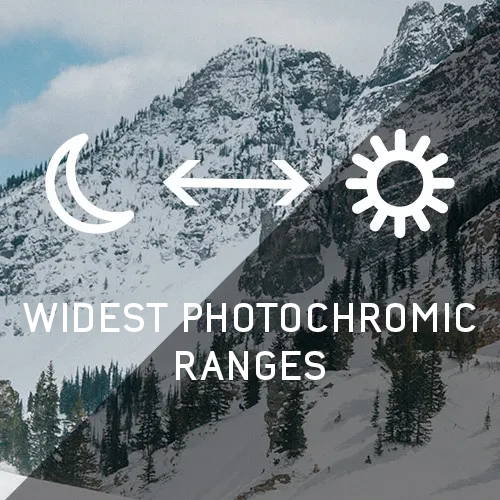 We makes a lens for every possible condition, with our REACTIV lenses offering the widest photochromic range on the market. Our clear to dark lenses range from 80% - 7% Visible Light Transmission (VLT).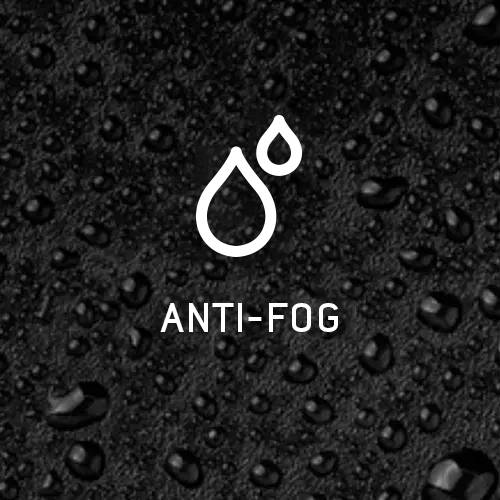 Each REACTIV lens is treated with a long-lasting, scratch-resistant anti-fog coating. With proper care and washing, this coating will last for the lifetime of the lens.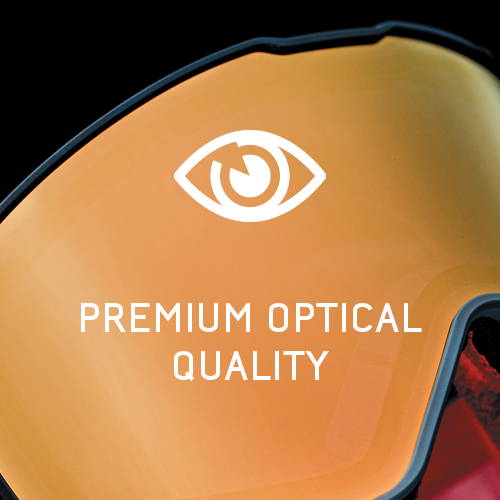 Each lens takes nearly 20 hours to make and is casted from Trivex, a material used in helicopter windshields. That means the optical quality is nearly as good as glass and far superior to the polycarbonate lenses that most other brands use.
Our REACTIV photochromic technology never wears off, meaning we can back our lenses with a lifetime warranty. Only for the Reactiv treatment.